Cabrillo Drive, Beverly Hills, CA 90210
One of Beverly Hills most private and secluded estates
Offered at $85,000,000
Cabrillo Drive, Beverly Hills, CA 90210
One of Beverly Hills most private and secluded estates
Offered at $85,000,000













































Offered at $85,000,000
Cabrillo Drive
Beverly Hills, CA 90210
One of Beverly Hills' most private and secluded estates, situated on over 3 acres. A sprawling contemporary compound featuring a 9,000 sf (4 bd/6bth) main house, 2 guest houses, a gorgeous pool with a pool house, a separate fitness facility, and an underground garage. Impeccably remodeled with the highest level of quality, taste, and craftsmanship. Featuring resort-like grounds, outdoor living/dining areas, a reflecting pond, and manicured lawns. Beautiful city and ocean views throughout complete this incredible estate. Shown to pre-qualified clients only.
beverlyhillsluxurycompound.com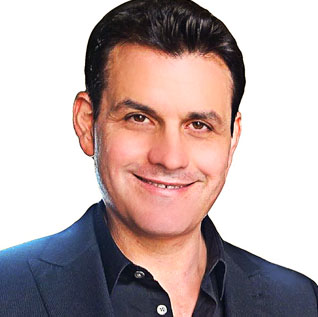 7
Beds
10
Baths
125,580 Sq. Ft.
Lot
Guest House
Yes
Pool
Yes
Schedule a Showing
Would you like more information on this exceptional property or if you would like to schedule an appointment let's connect.